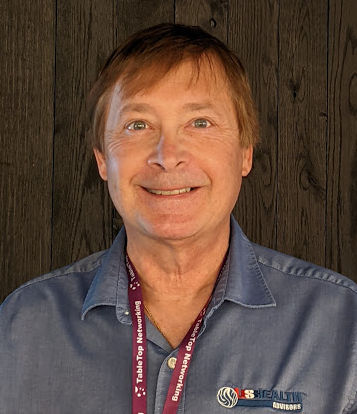 John Vnuk
About John Vnuk
After spending nearly all of my working career within the holistic and nutritional fields, I have become a bit an advocate for my clients. My expertise has grown over the years, including writing monthly columns and featured articles in a variety of well-respected magazines. My advocacy led to an invitation to sit on the Board of Directors for the National Health Federation at one point, even.
My passion for this field was sparked after my family was thrown into chaos from an unexpected illness striking. I was forced to navigate claims and policies while learning how to resolve issues with health insurance companies. As a result of not wanting anyone to experience what I had to endure, I researched and subsequently entered the health insurance industry in 2013 and am now a Senior Agent for USHEALTH Advisors.
During my journey, I became interested in the environmental factors that lead to chronic illness and began researching an overlooked contaminant – bedding products (pillows, mattresses, sheets, and blankets) that off-gas chemicals. Subsequently, I became the founder of an online business – Wildridge Healthy Living – Chemical Free and Natural Organic Bedding – WildridgeHealthyLiving.com and WooliebeesPillows.com
---
Contact Details:
Phone:
970-218-3638
Website:
John Vnuk's Website
Sign Up for TableTop Networking NoCo ...